Pine Hills
ABOUT US 
The Pine Hills Community began in 1953 with the construction of Robinswood and Pine Ridge Estates subdivisions. It was one of the first suburbs of Orlando and served as a bedroom community for employees of Martin Marietta (now Lockheed Martin). During the 1960s and 1970s the community rose to a state of prominence in the metropolitan Orlando area as an upper-middle class suburb. However, in the late 1980s and throughout the 1990s, the community slipped into decline and experienced significant  increases in crime that plagued the community.
In 2004, the Pine Hills Community Council, Inc. and Orange County Government commissioned the Pine Hills Land Analysis and Strategic Plan. The Plan outlined existing land use and socioeconomic patterns and set forth a vision for revitalizing the community.
In October 2009, the Orange County Board of Commissioners created the Pine Hills Business Redevelopment Task Force to build upon the 2004 efforts. The Task Force released its report in November 2010. The Neighborhood Economic Development and Market Analysis of the Pine Hills Area identified five key elements for successful redevelopment of the Pine Hills community.
In 2010, the Pine Hills Business Redevelopment Task Force recommended the creation of a Pine Hills Neighborhood Improvement District (NID). Thus, in December of 2011, the Pine Hills NID was created with the intent of implementing crime prevention projects and neighborhood revitalization along the major business corridors within Pine Hills.
PINE HILLS ROAD PEDESTRIAN AND BICYCLE SAFETY STUDY
The Orange County Transportation Planning Division is conducting a pedestrian and bicycle safety study for Pine Hills Road. The area being studied is Pine Hills Road from West Colonial Drive to Bonnie Brae Circle. More information can be found here.
Please join your neighbors, Commissioner Victoria Siplin, Commissioner Bryan Nelson, Orange County Government, and others at the community meeting to discuss the project. The community meeting will be held on Thursday, June 8 at 6:00pm at Maynard Evans High School (4949 Silver Star Road Orlando, FL).
Help Orange County better understand the study area by filling out this survey.  For more information about the study please contact Annoch Whitfield at (407) 836-0025 or anoch.whitfield@ocfl.net
Condado de Orange ayuda entender mejor el área de estudio llenando esta encuesta. Para informacion en Espanol llame a: Esther Fernandez-Canizares – (407)836-7982 o esther.fernandez@ocfl.net
Ede Orange County pi byen konprann zòn nan etid pa ranpli sondaj sa a. Si w bezwen tradiksyon an Panyol: Celestin Pierre – (407) 836-7873 ou celestin.pierre@ocfl.net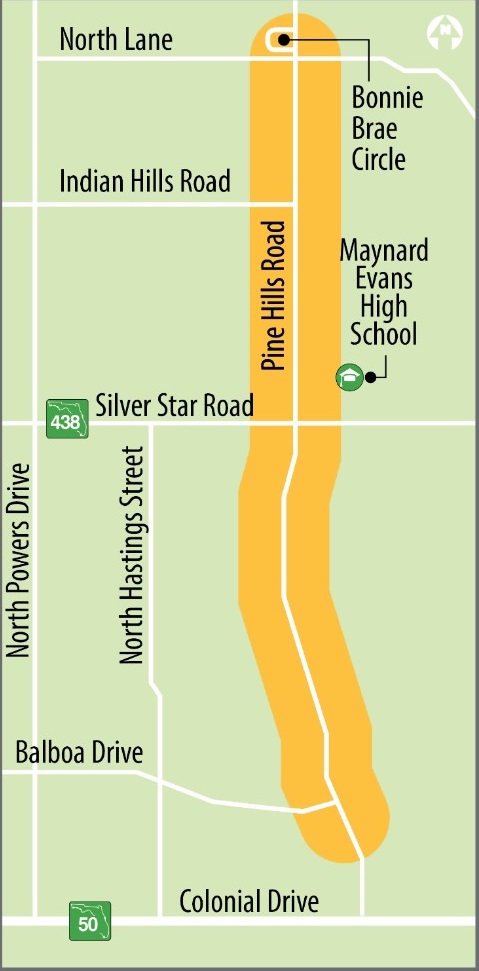 LEADERSHIP
Gwendolyn Parish, President
Kenneth Dwyer, Vice-President
Verna Mitchell, Secretary
Christine Dwyer, Treasurer
Pinkie Freeman, Chair of Mini Grants
GETTING INVOLVED WITH THE PINE HILLS SAFE NEIGHBORHOOD PARTNERSHIP 
These tips will help you access resources available through the Safe Neighborhood program:
Need Help with a Specific Issue or Project?
Join us at the Pine Hills Community Center on the second Thursday of each month, except February, May, August and November
NEIGHBORHOOD LEADERS ARE STRONGLY URGED TO ATTEND.
This meeting is open to the public, and provides an opportunity to discuss issues/ideas with the board, Sheriff's Office and Neighborhoods Division.
Want to Learn and Socialize?
Join us in February, May, August and November for our quarterly meeting at 7pm

 at the Pine Hills Community Center- 6408 Jennings Street, 32808
This meeting updates the community of Pine Hills Safe Neighborhood activities and has speakers with valuable information
Great way to introduce yourself and meet new people
THE PINE HILLS NEIGHBORHOOD IMPROVEMENT DISTRICT
X
Working to bring a vision into reality.
Businesses are a vital component of a strong and safe neighborhood. The Pine Hills Neighborhood Improvement District (PHNID) is implementing its plan to revitalize the Pine Hills Road and Silver Star Road corridors.
Advisory board meetings are held the first Tuesday of every month at 9am at the Wellcare Community Room- 6801 W. Colonial Drive Orlando, FL 32818.
 Visit our webpage: www.ocfl.net/pinehills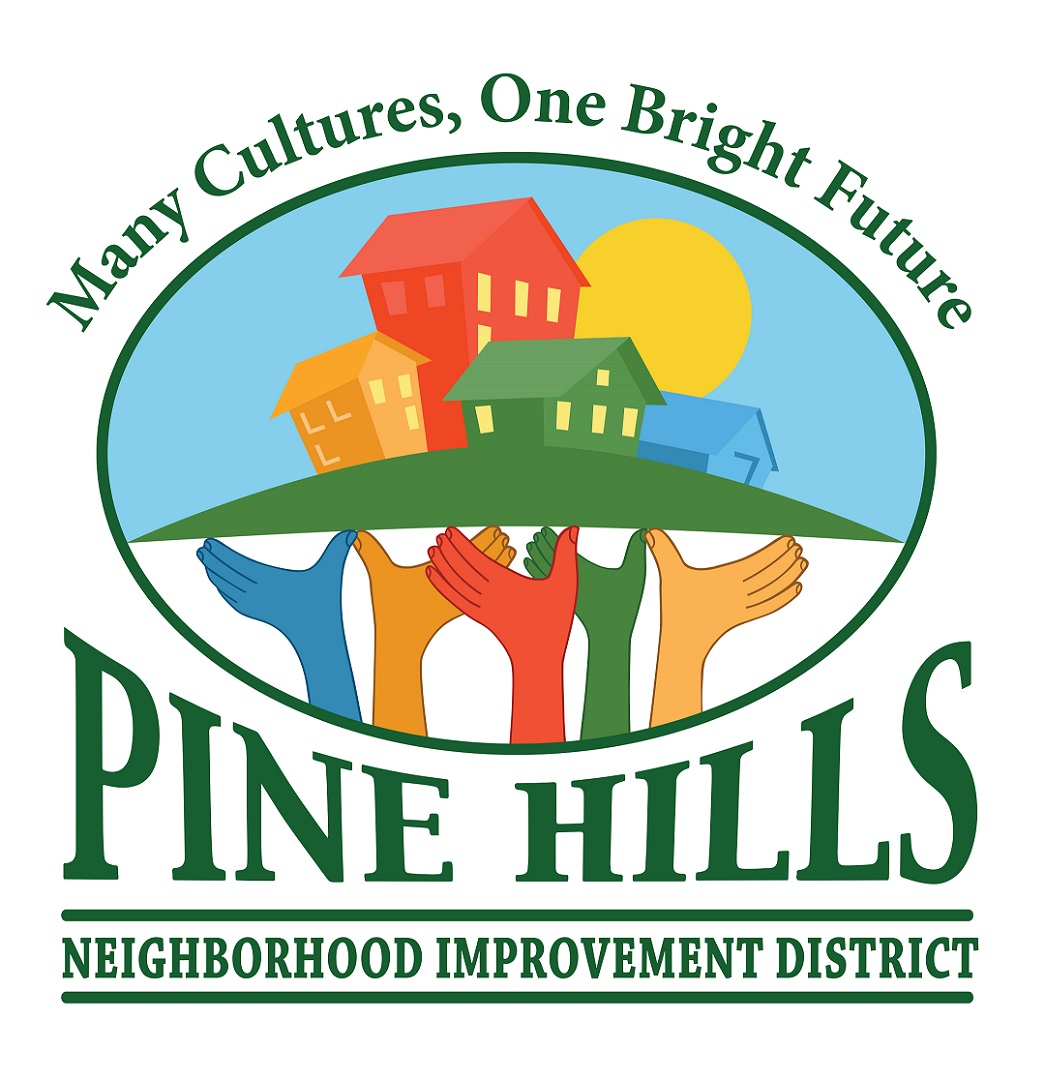 To find out more Contact Kea Cherfrere at
kea.cherfrere@ocfl.net or 407-836-6267.
Pine Hills Residents are Taking Care of Their Own Neighborhoods
In the past few months, grant requests have been approved to refurbish a neighborhood sign, plant new entrance landscaping, install speed humps, and improve addressing. All it took was a concerned neighbor reaching out to find out more about Safe Neighborhoods and making an effort to get involved. Stay tuned for pictures as progress is made on these projects.
CONTACT US with your ideas and questions.